High Protein Breakfast Pizza
High Protein Breakfast Pizza
YIELD 1 SERVING   |  TIME 15 MIN

Pizza for breakfast is never a bad thing :)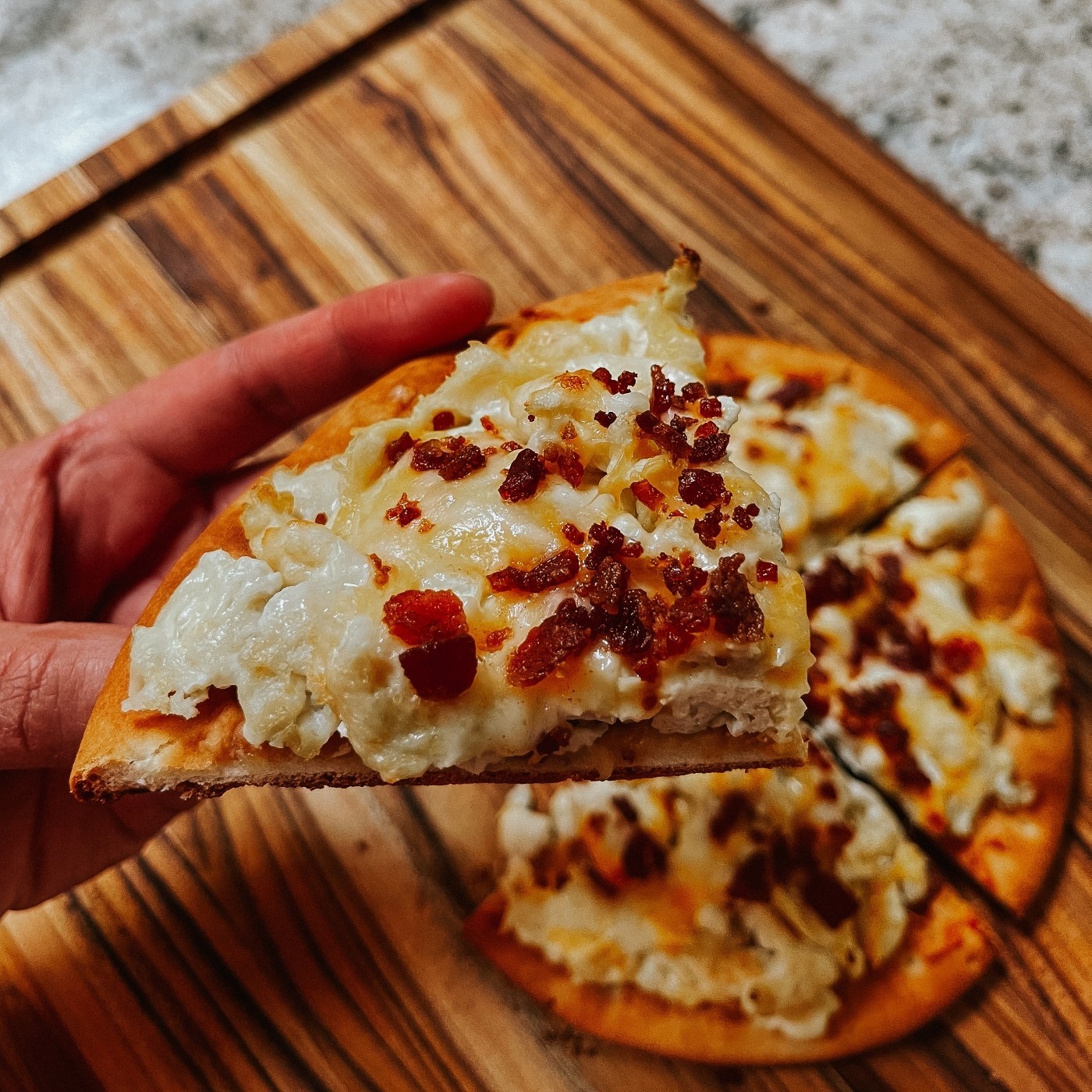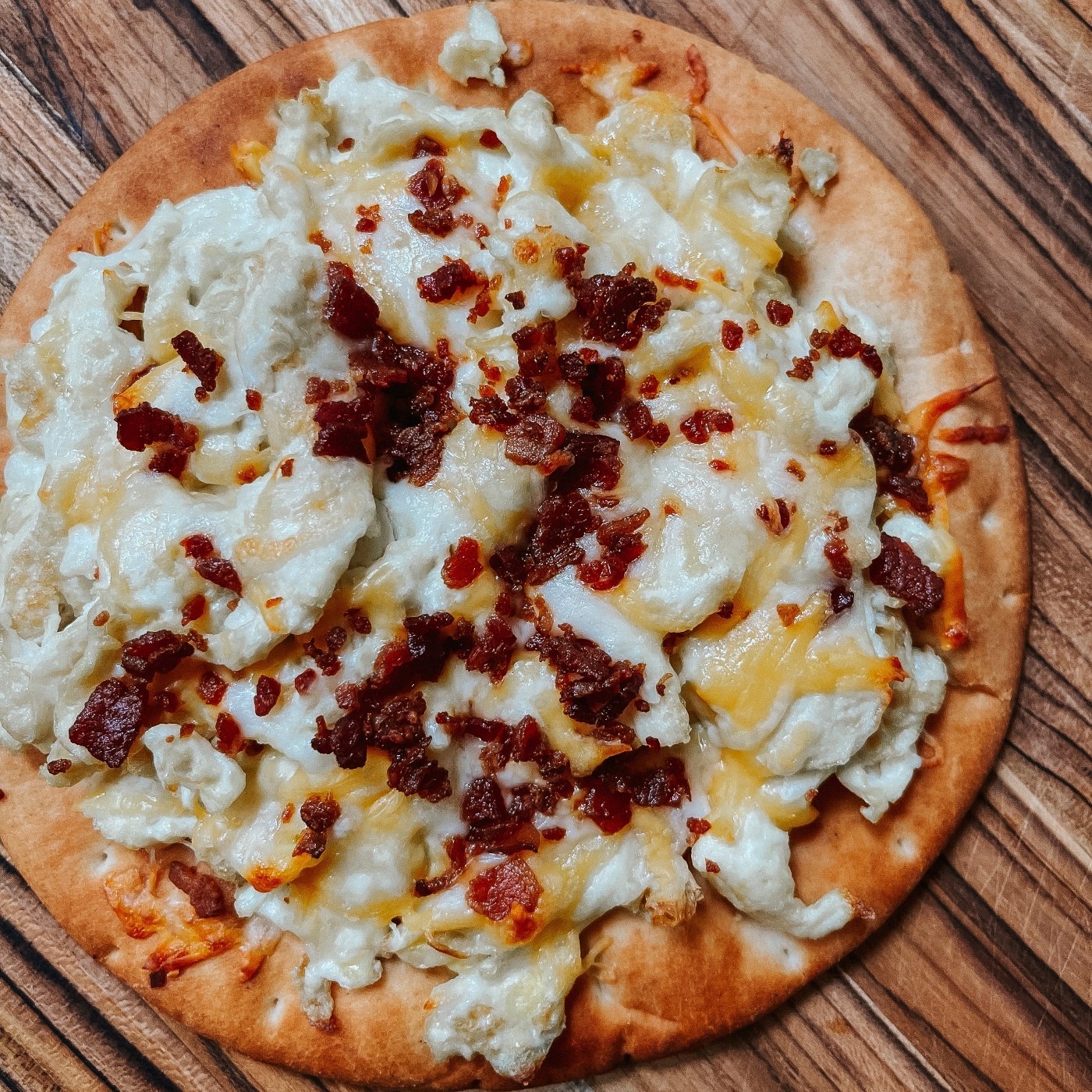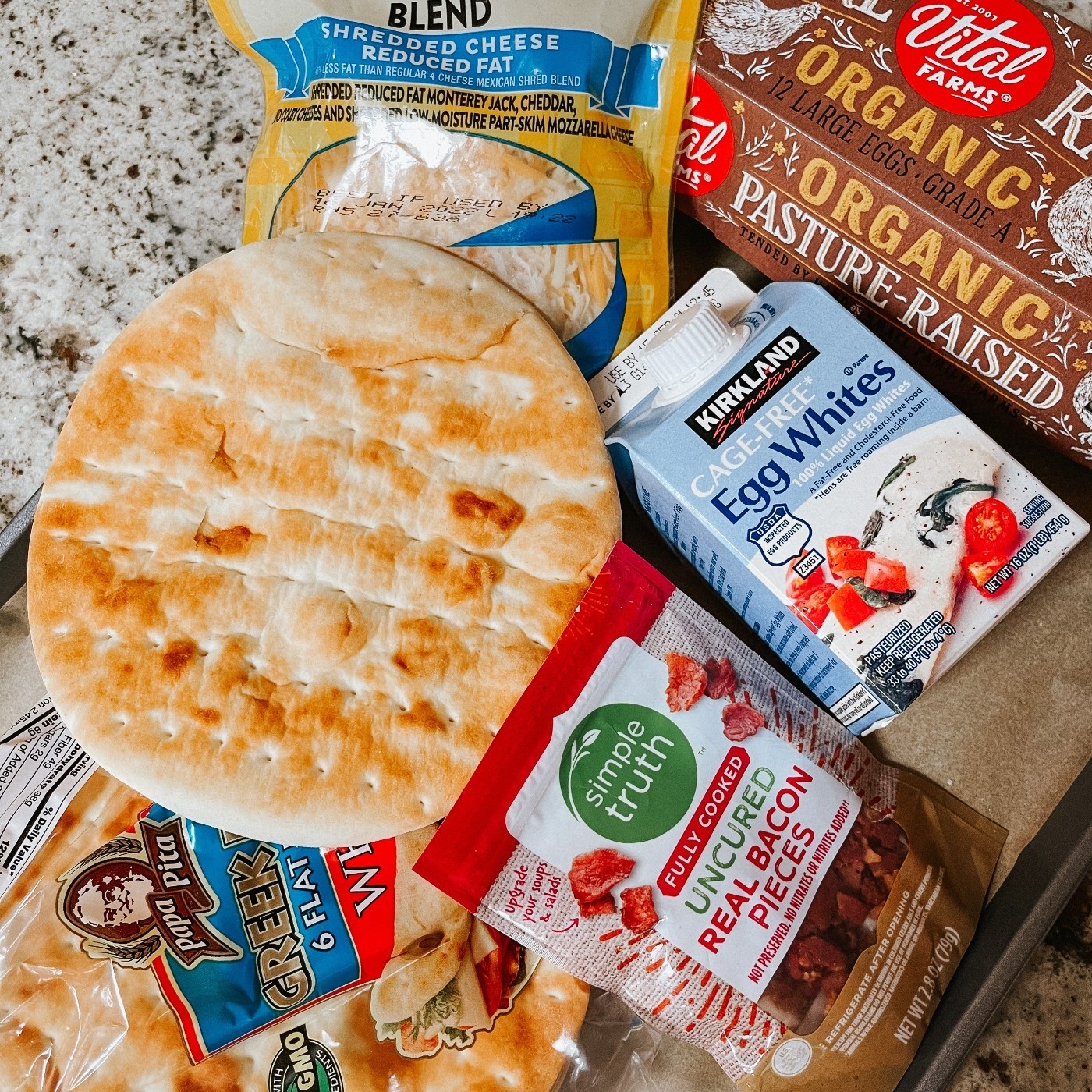 120 grams egg whites

1 egg

1 pita or thin mini pizza crust

28 grams low fat shredded cheese

2 tablespoons chopped bacon

Avocado oil spray or olive oil spray

Preheat oven to 400F.

In a small bowl, whisk egg whites and whole egg until combined. In a medium skillet, spray with cooking oil and scramble eggs. Set aside.

On a baking sheet lined with parchment paper or foil, place pita bread. Spray lightly with cooking oil. Top with scrambled eggs, shredded cheese, and bacon. Bake for 10 minutes until lightly toasted and the cheese is melted.

| | |
| --- | --- |
| High Protein Breakfast Pizza | |
| | |
| | |
| | |
| | |
| | |
| | |
| | |
| | |
---