YIELD 3 SERVINGS   |  TIME 20 MIN

This is a Tunisian dish of poached eggs in a spicy tomato sauce. It is delicious to eat for breakfast, brunch, lunch and dinner! Serve alongside with toasted sourdough or eat with steamed veggies. It is simple yet delicious.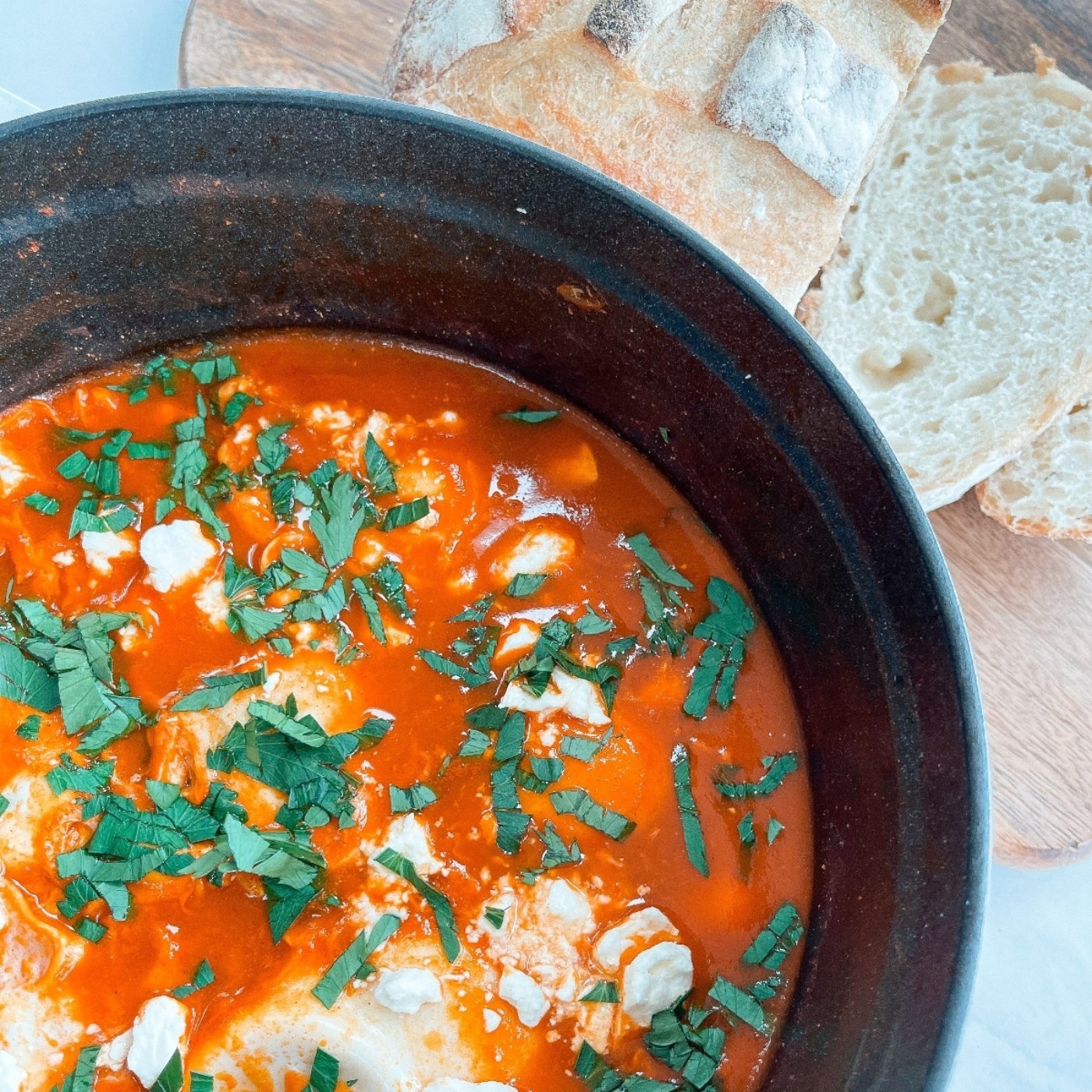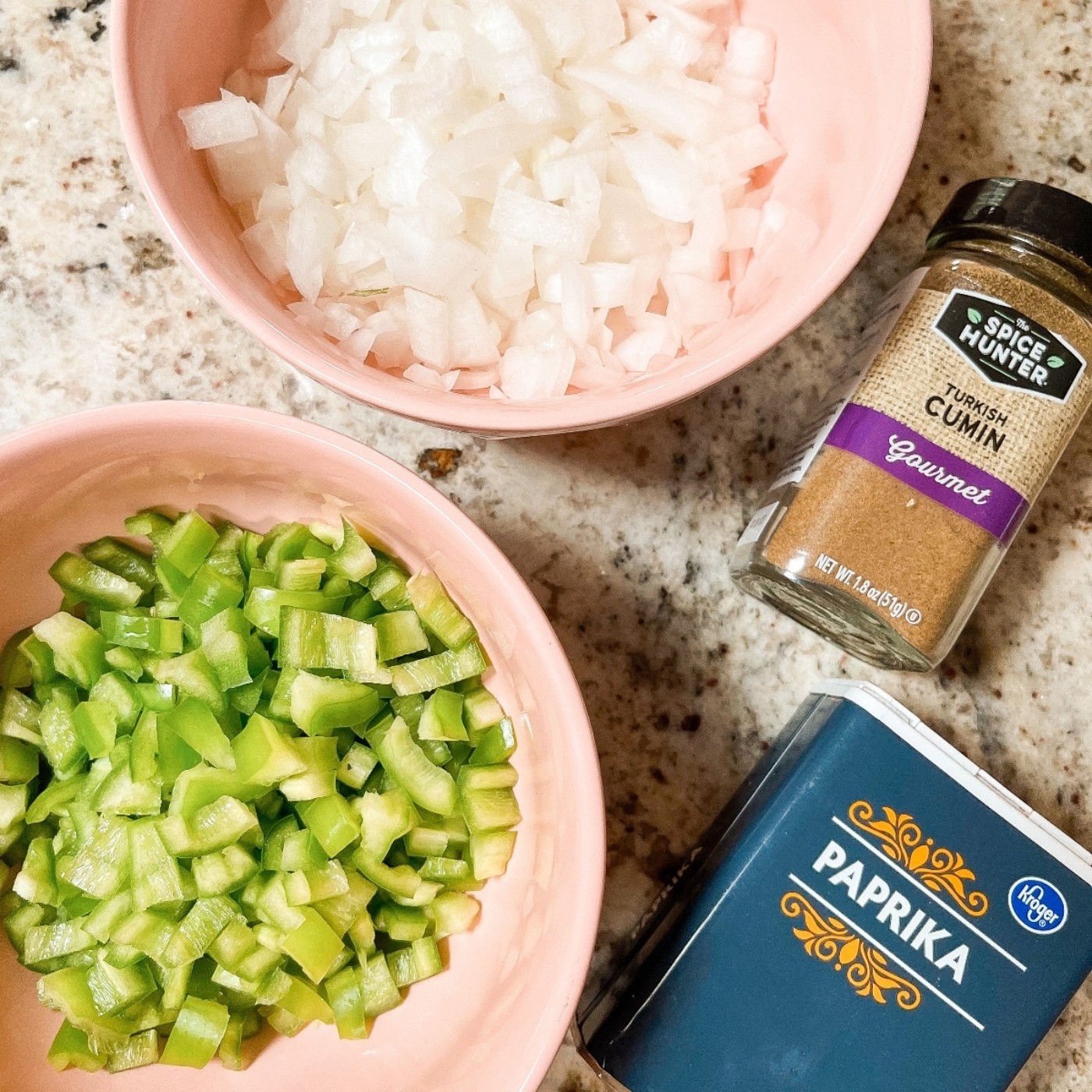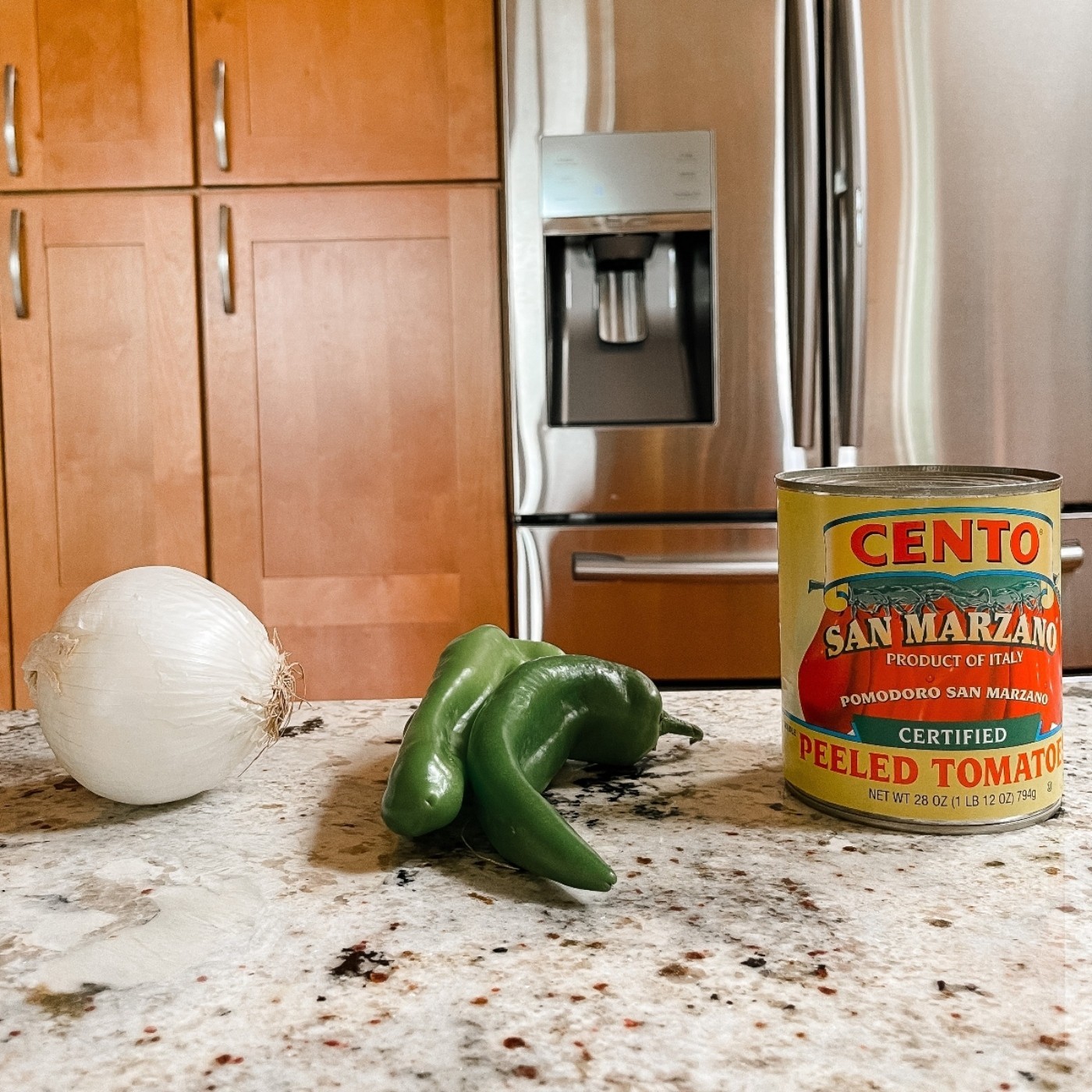 ¼ cup olive oil

2 Anaheim peppers, stemmed, seeded, and finely chopped

1 small onion, chopped

3 cloves garlic, sliced

1 teaspoon cumin

2 tablespoons paprika

1 28-ounce can whole peeled tomatoes, undrained

½ cup water

6 eggs

1 oz low fat feta cheese, crumbled

Thick sliced sourdough bread, toasted for serving

In a large pot or dutch oven, heat oil on medium heat and add chilies and onions. Stir occasionally, and cook until soft, about 6 minutes. Add garlic, cumin, and paprika, cook for about 2 minutes more, stirring frequently.

Add tomatoes, and ½ cup water. Using the back of a wooden spoon, break up the whole tomatoes and simmer for 15 minutes. Season with salt and pepper.

Crack eggs over sauce so that eggs are evenly distributed across the surface. Cover pot and cook until yolks are just set, about 5 minutes. Finish with chopped parsley and crumbled feta cheese. Ladle into bowls and dip toasted sourdough and enjoy!

---