YIELD 3-4 SERVINGS   |  TIME 15 MIN

You heard it! Big Mac flavor without Big Mac calories. This recipe is super flexible, feel free to modify the ingredient amounts per your taste. I usually add extra pickles!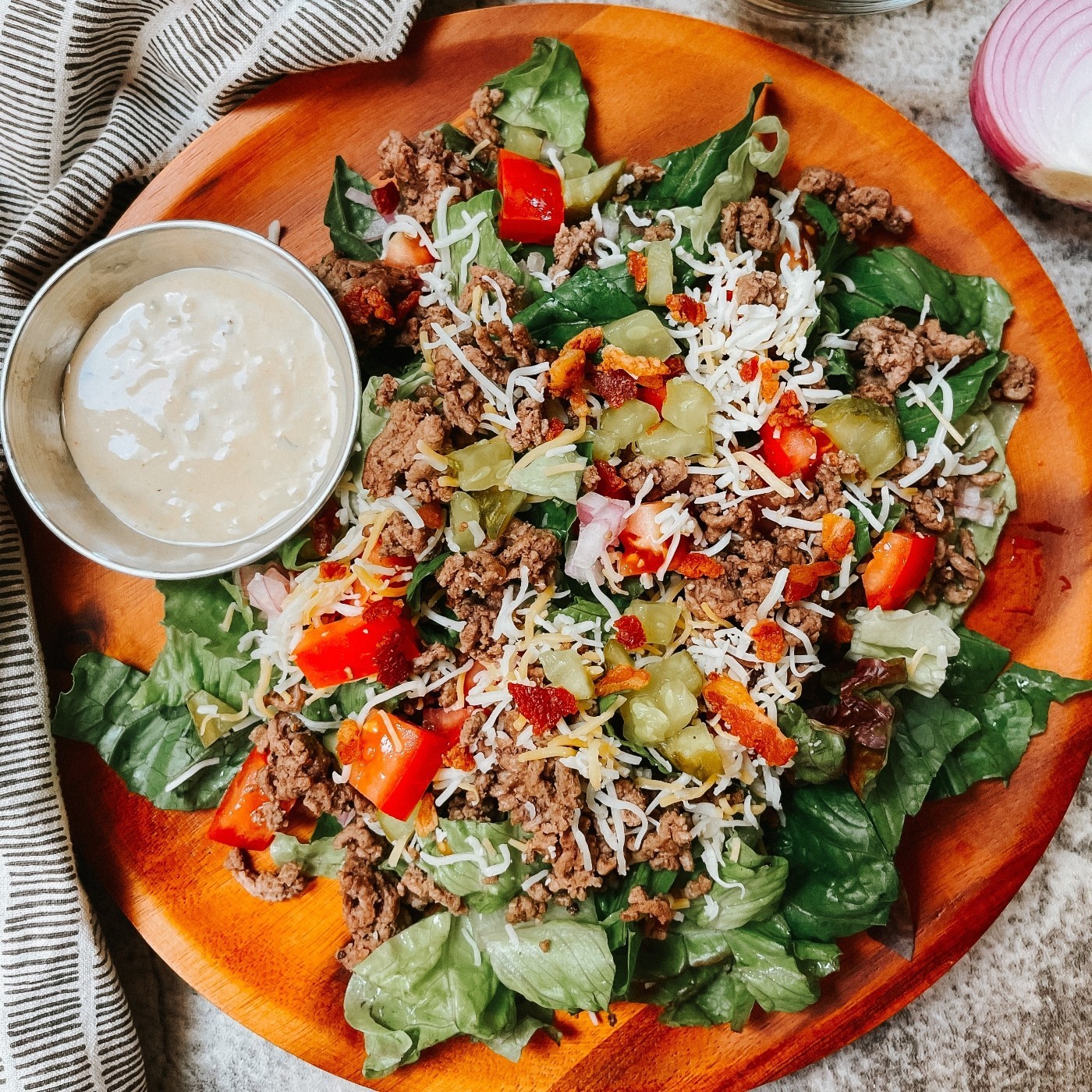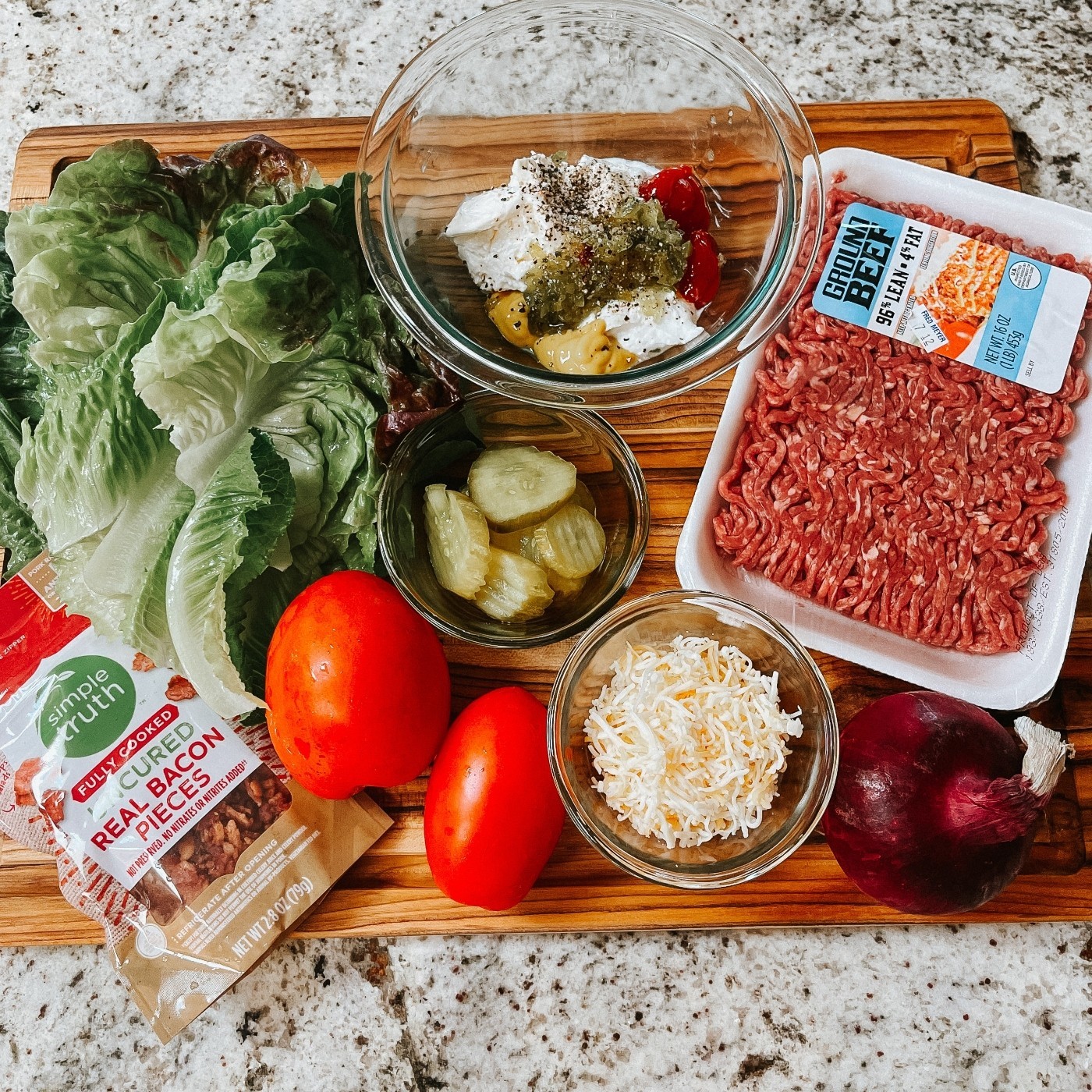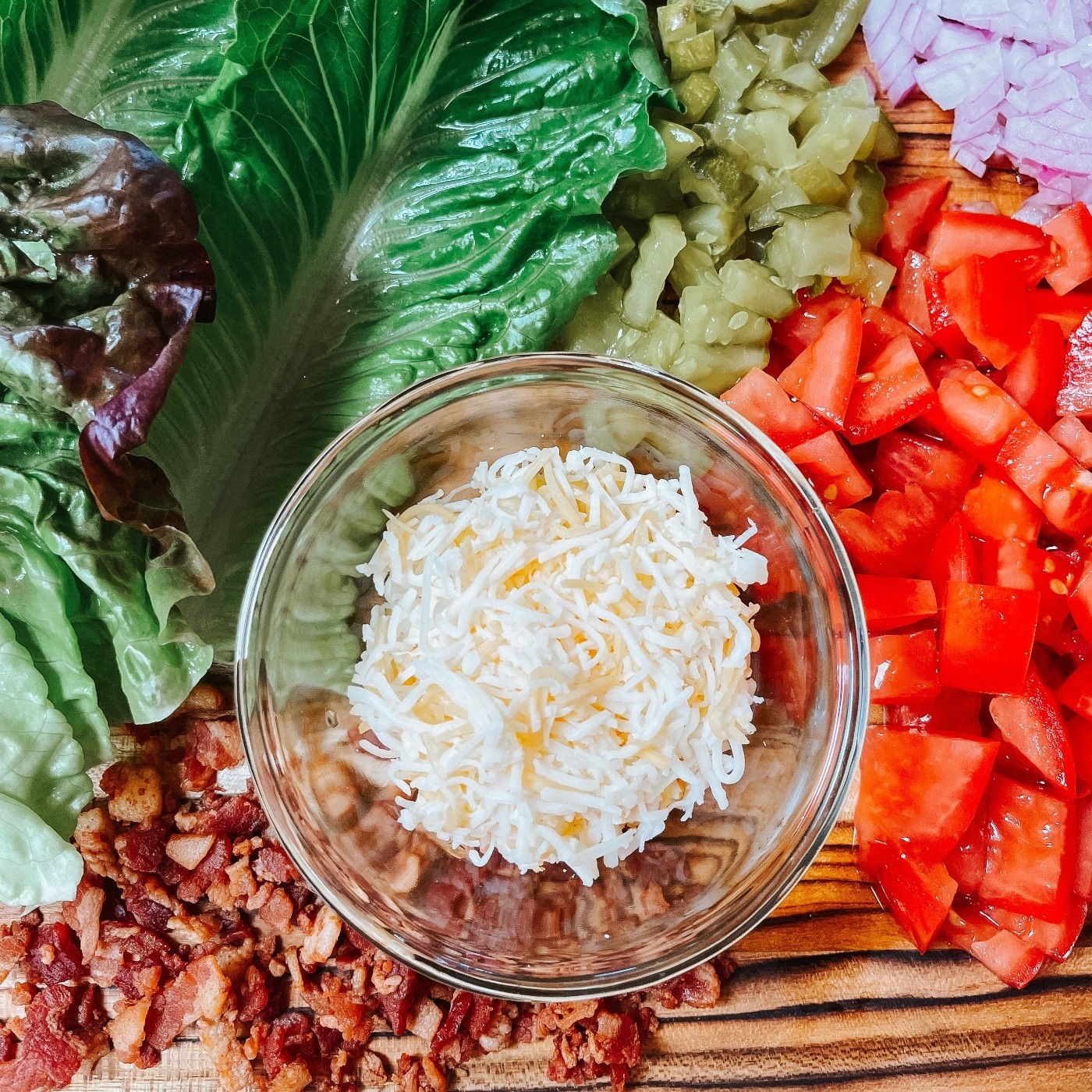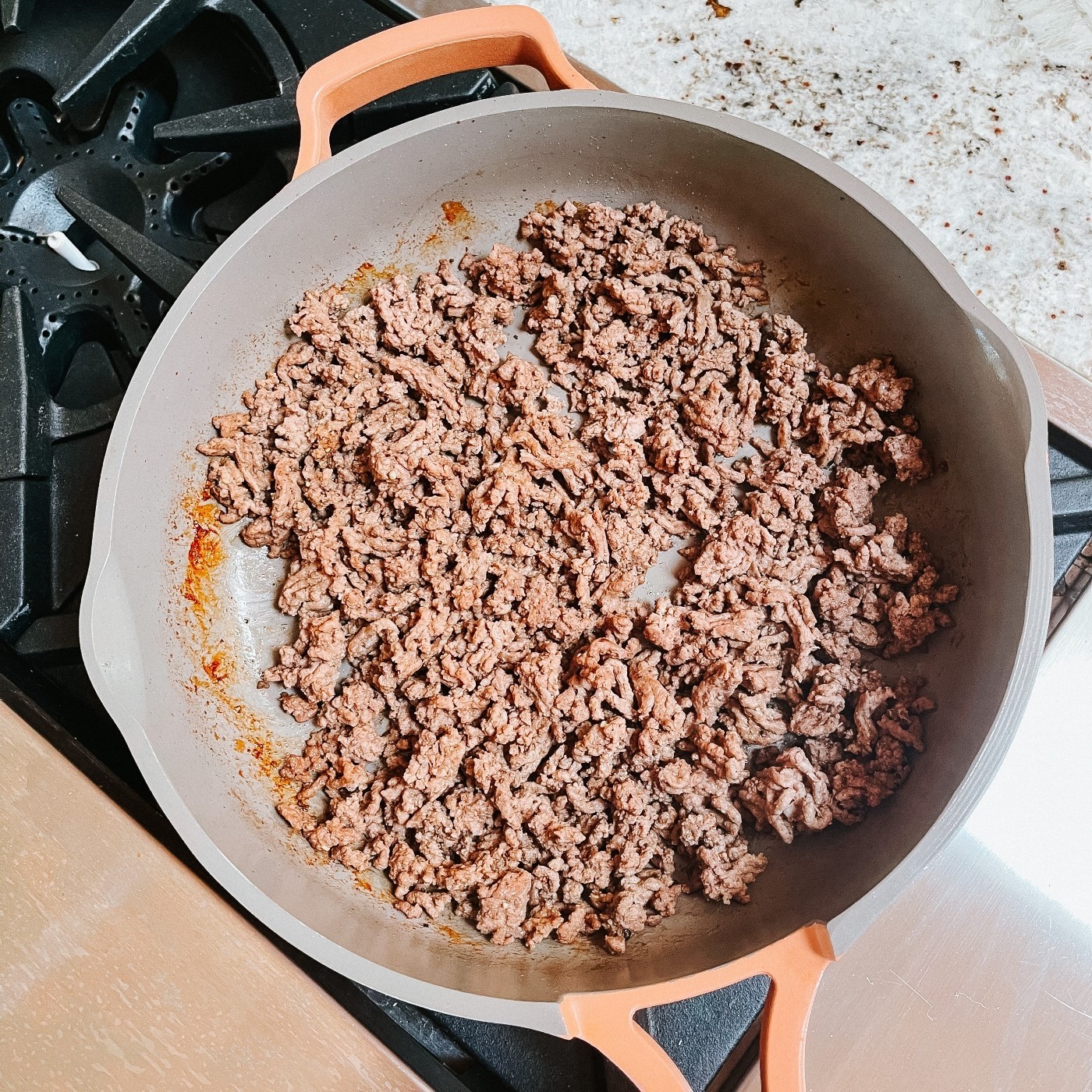 1 lb lean ground beef

1 t garlic powder

¼ teaspoon salt

¼ teaspoon black pepper

2 heads lettuce, roughly chopped I used one head of romaine, 1 red leaf

2 roma tomatoes, diced

¼-½ cup dill pickles, rough chopped

2-3 tablespoon red onion, finely diced

1 tablespoon bacon, chopped

1.5 oz Trader Joe's Lite Shredded 3 Cheese Blend

Dressing aka "The Spread"
¼ cup nonfat plain greek yogurt

¼ cup light mayonnaise

3 tablespoons ketchup

2 tablespoons mustard

2 tablespoons sweet relish

⅛ teaspoon salt

¼ teaspoon pepper

1 tablespoons water

In a medium-sized pan on medium heat, cook ground beef until cooked fully through, roughly 7-10 minutes. Set aside.

Combine yogurt, mayonnaise, ketchup, pickles, onions, salt, pepper, and water in a medium bowl and whisk together until smooth. Set aside.

To serve; in a large bowl or plate, add 2-3 handfuls of lettuce, sprinkle on tomatoes, pickles, onions, bacon, and ½ oz of shredded cheese. Top with 3-4 oz ground beef and 2 tablespoons of dressing or "spread". Mix and enjoy!

---