Cinnabun Protein Pancakes
Cinnabun Protein Pancakes
YIELD 2 SERVINGS (6 SMALL PANCAKES)   |  TIME 15 MIN

*Serving size includes 1 tsp cinnamon sugar and 1-2 tablespoons of frosting per 3 pancakes.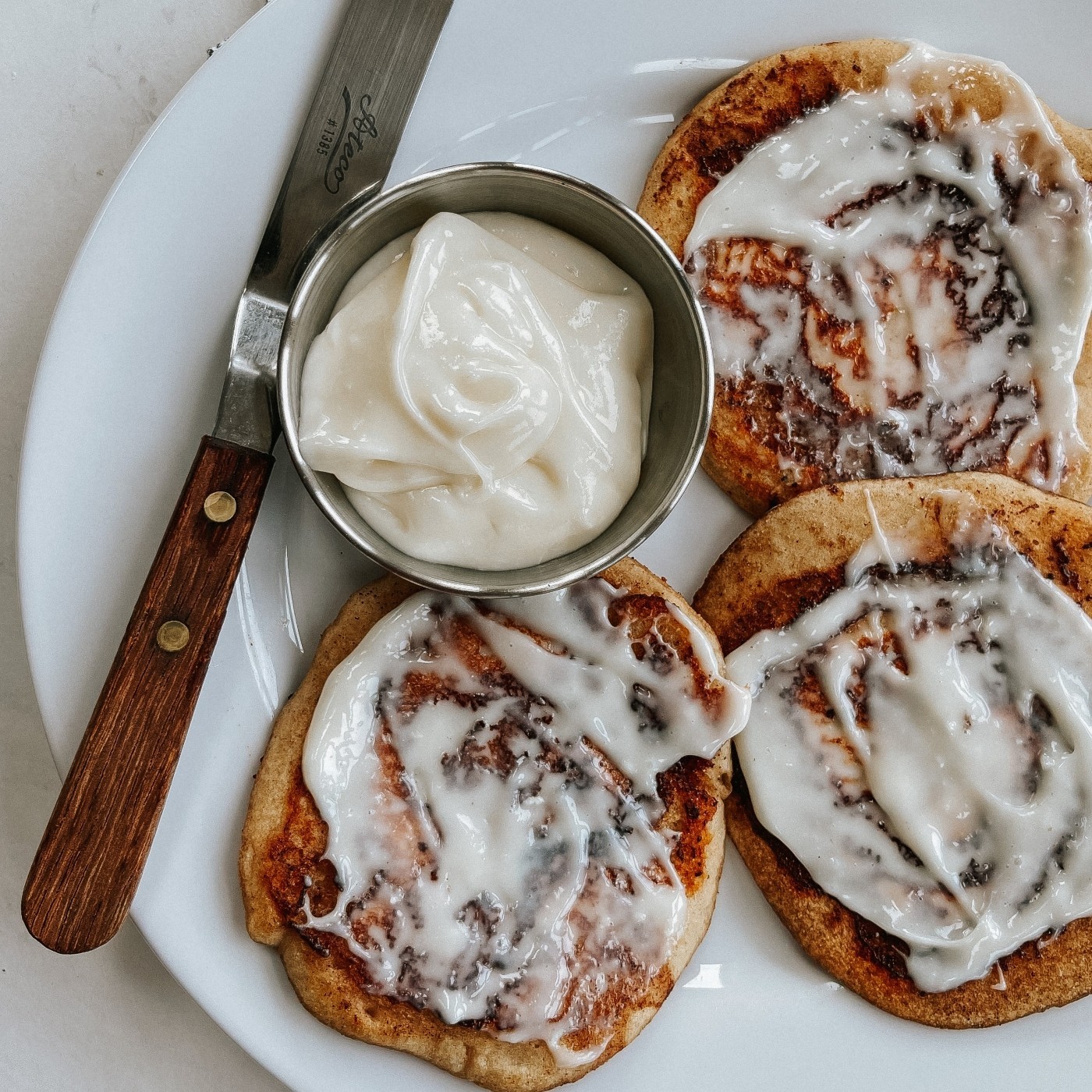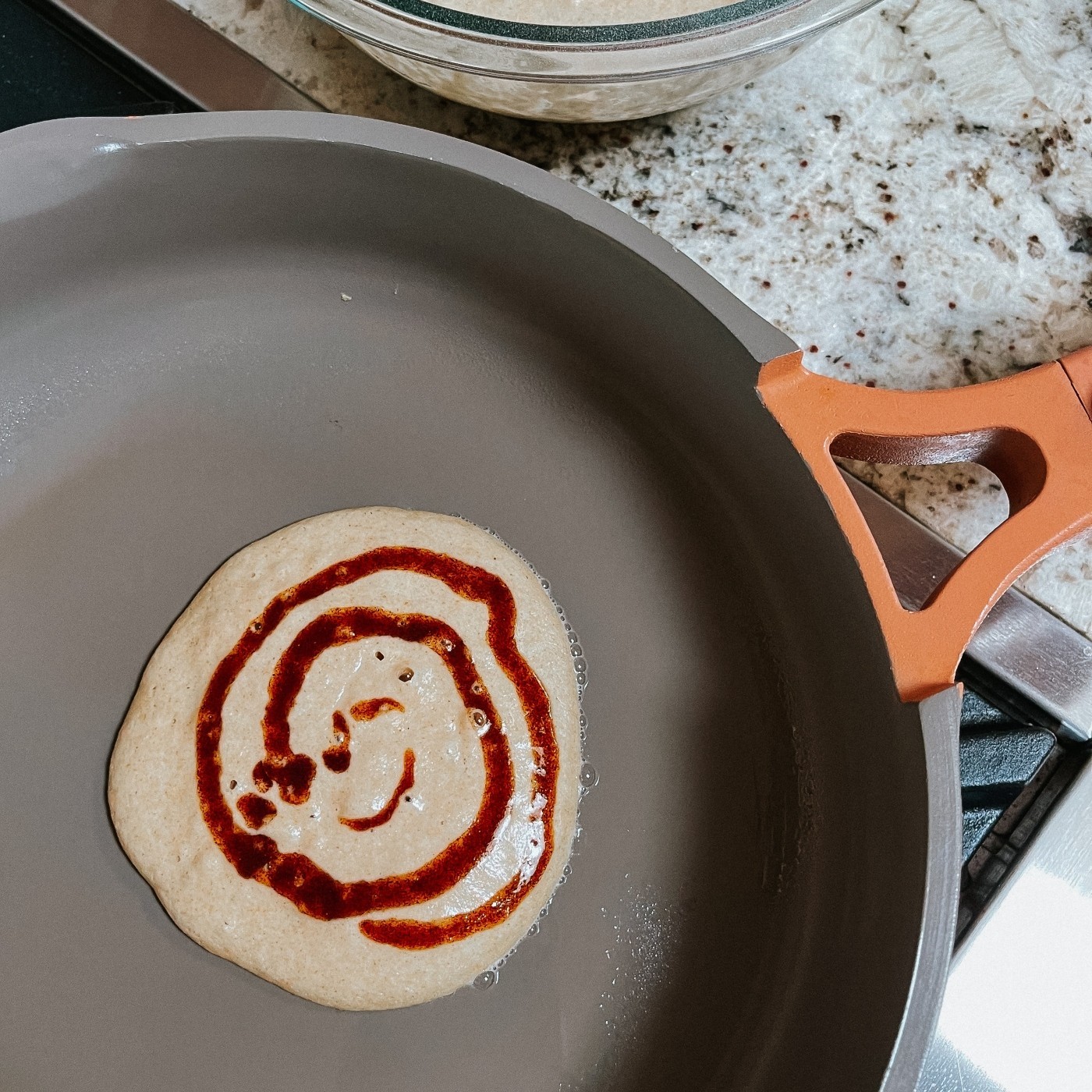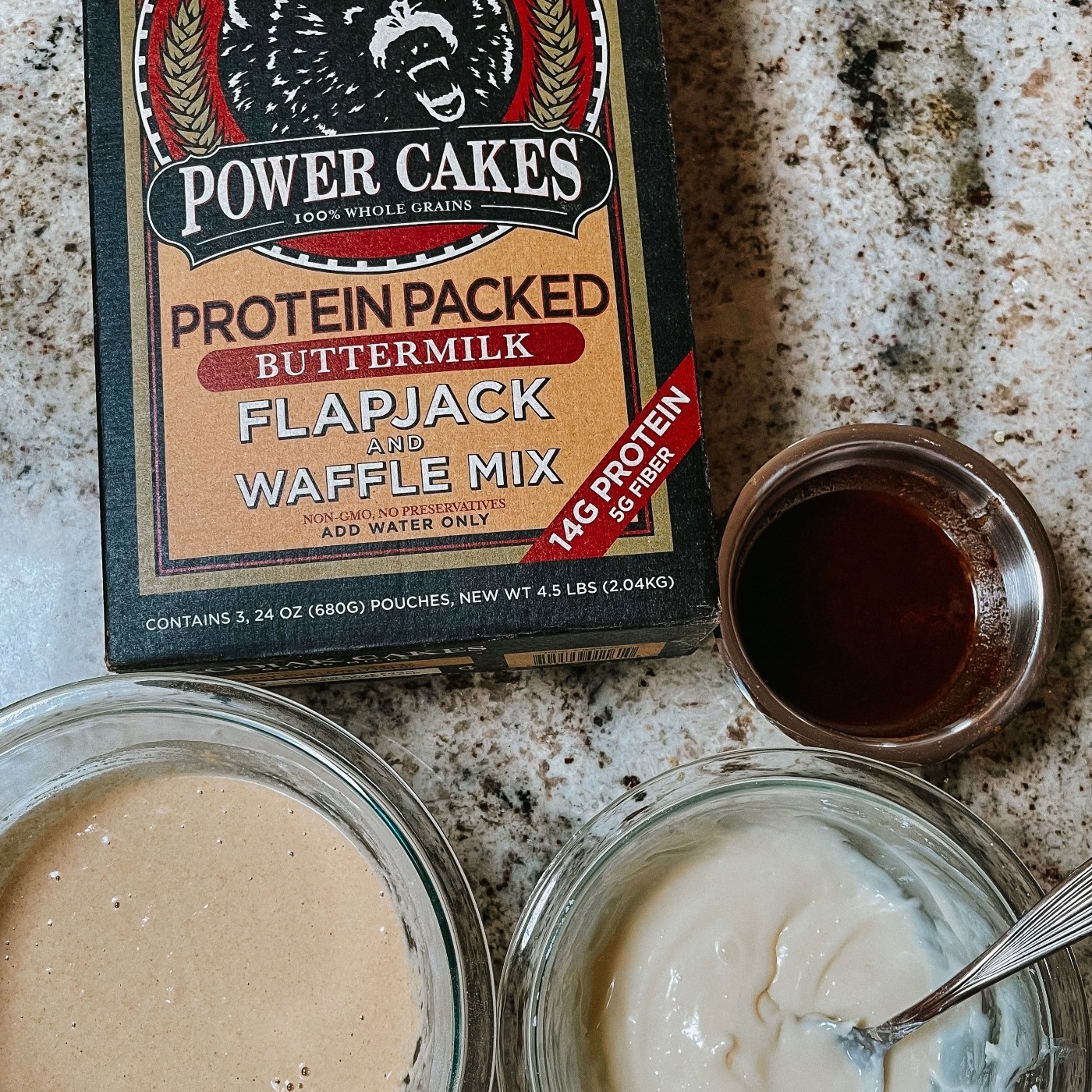 1 cup Kodiak Cakes, Protein Buttermilk Mix

1 ¼ cold water

Cooking spray (I use avocado oil spray)

Cinnamon Swirl:
2 tablespoons packed brown sugar

¼ cup unsalted butter, melted

¾ teaspoon cinnamon

Cream Cheese Frosting:
2 oz light cream cheese, at room-temperature

½ cup confectioners sugar

¼-½ cup water

In a small mixing bowl, add cinnamon sugar mixture ingredients until combined. Transfer into a small zip lock bag, cut a small hole into one corner and set the bag aside in a glass to keep upright.

In a medium sized bowl, add cream cheese frosting ingredients. Add enough water to thin the frosting - it should be very spreadable. Set aside.
In a medium sized bowl, mix kodiak cake powder with water. Slightly whisk until combined, mixture will be slightly lumpy.

Heat a large skillet over medium heat, use cooking spray to coat. Add ¼ cup pancake mix to the skillet then swirl a bit of cinnamon sugar into the pancake. Cook pancake until bubbles start to form, flip and cook for 1-2 minutes longer.

Smear on cream cheese frosting. Recipe makes about 6 small pancakes.

| | |
| --- | --- |
| Cinnabun Protein Pancakes | |
| | |
| | |
| | |
| | |
| | |
| | |
| | |
| | |
---