YIELD 4 SERVINGS   |  TIME 10 MIN

Eggs Benedict with a lighter, power-packed hollandaise substitute.
*Serving is one open faced-sandwich.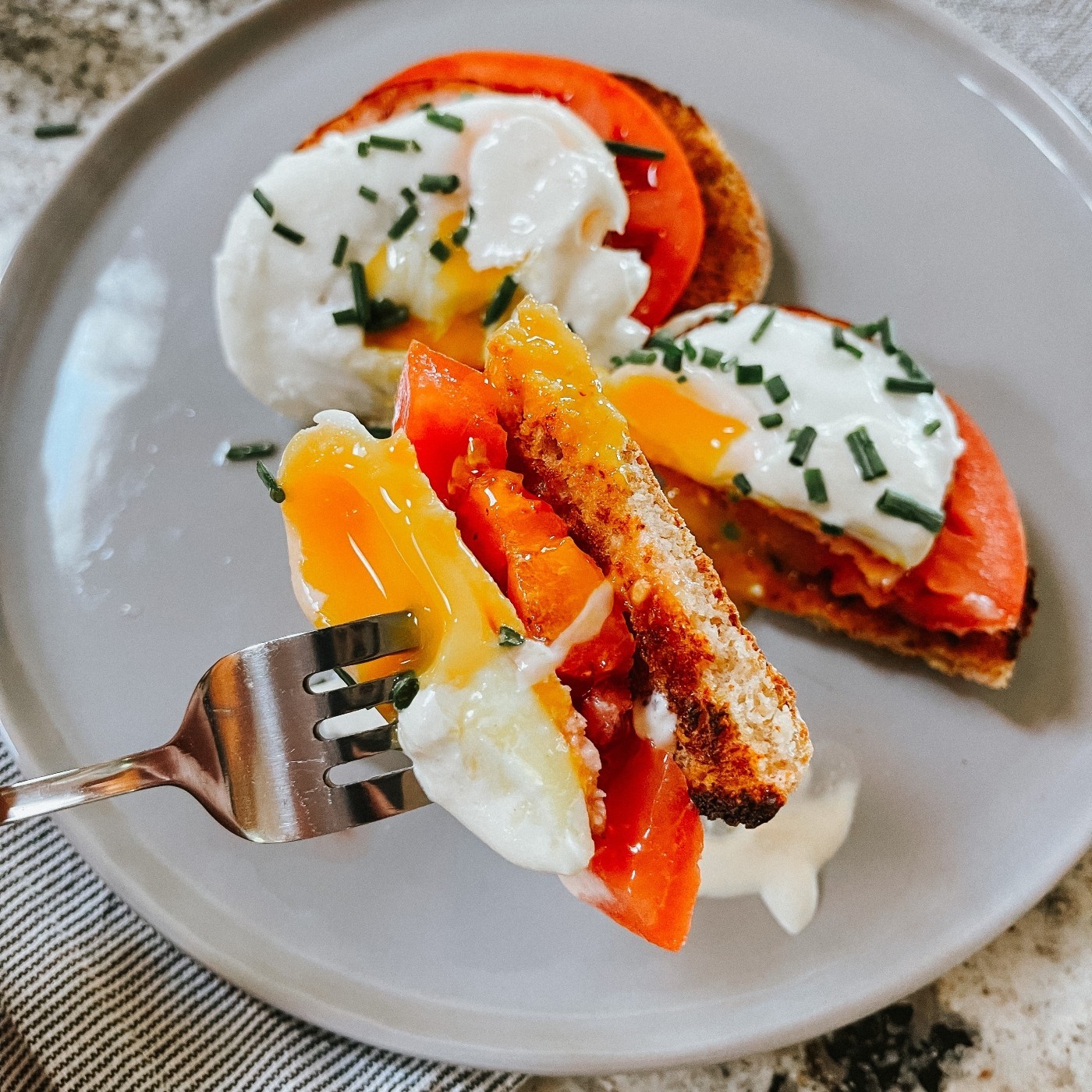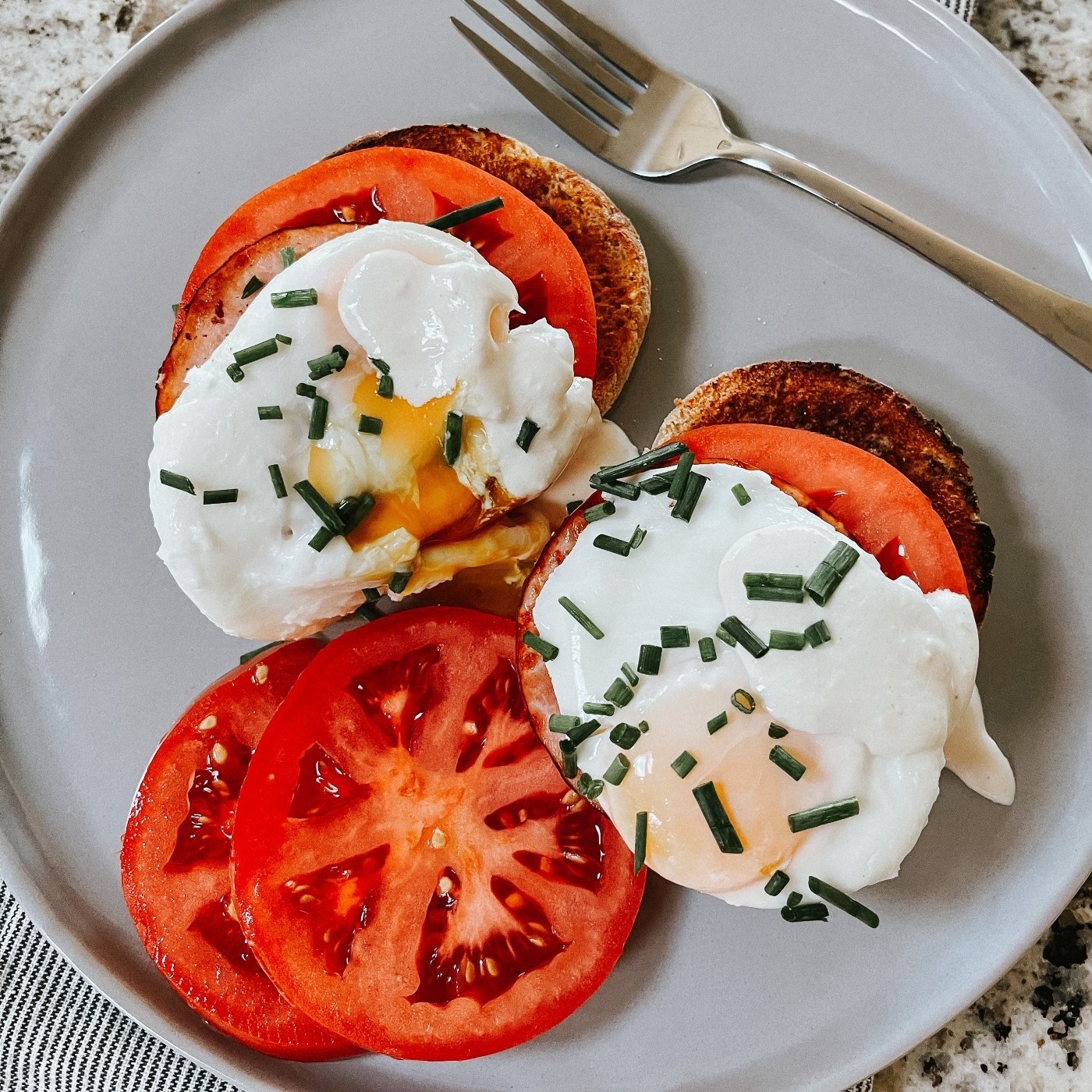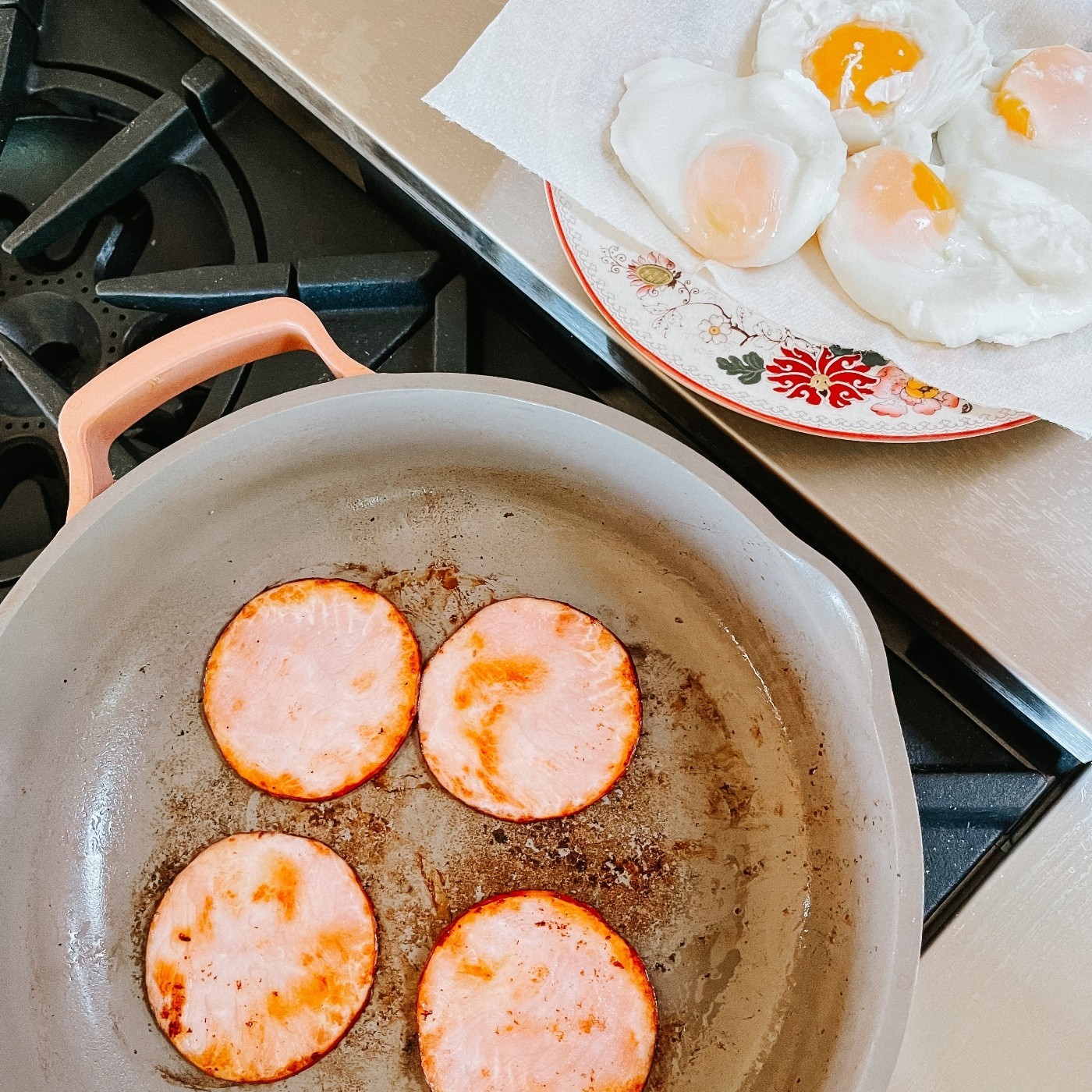 1 tablespoon apple cider vinegar

4 eggs

4 slices candian bacon

2 tablespoons light mayonnaise

½ cup nonfat greek yogurt

1 teaspoon dijon mustard

1 teaspoon lemon zest

2 teaspoons lemon juice

2 teaspoons unsalted butter

2 whole wheat english muffins, split and toasted

½ beefsteak tomato, sliced into 4 thick slices

2 tablespoons chives, finely chopped

Salt and pepper to taste

In a large skillet, fill halfway with water and bring to a simmer. Add vinegar.
Break one egg at a time into a small cup then slide into water. Cook egg in simmering water until whites set, about 4 minutes. Using a slotted spoon, remove eggs and place on a paper towel to drain.

In a small skillet, spray with cooking spray and cook canadian bacon over medium heat until lightly browned, about 1 minute each side. Set aside.

To make sauce, in a microwave- safe bowl mix mayonnaise, yogurt, mustard, lemon zest, and lemon juice. Microwave until warm, about 30 seconds, then stir in butter until melted and incorporated.

Top each toasted english muffin half with 1 slice tomato, 1 slice canadian bacon, a poached egg, and about 2 tablespoons sauce; top with chives and salt and pepper to taste.

---