YIELD 2 SERVINGS   |  TIME 15 MIN

Quick and easy version of Pad Krapow Gai - traditionally made with ground chicken but we love it with ground turkey! Feel free to use either.
*Nutritional information does not include white rice*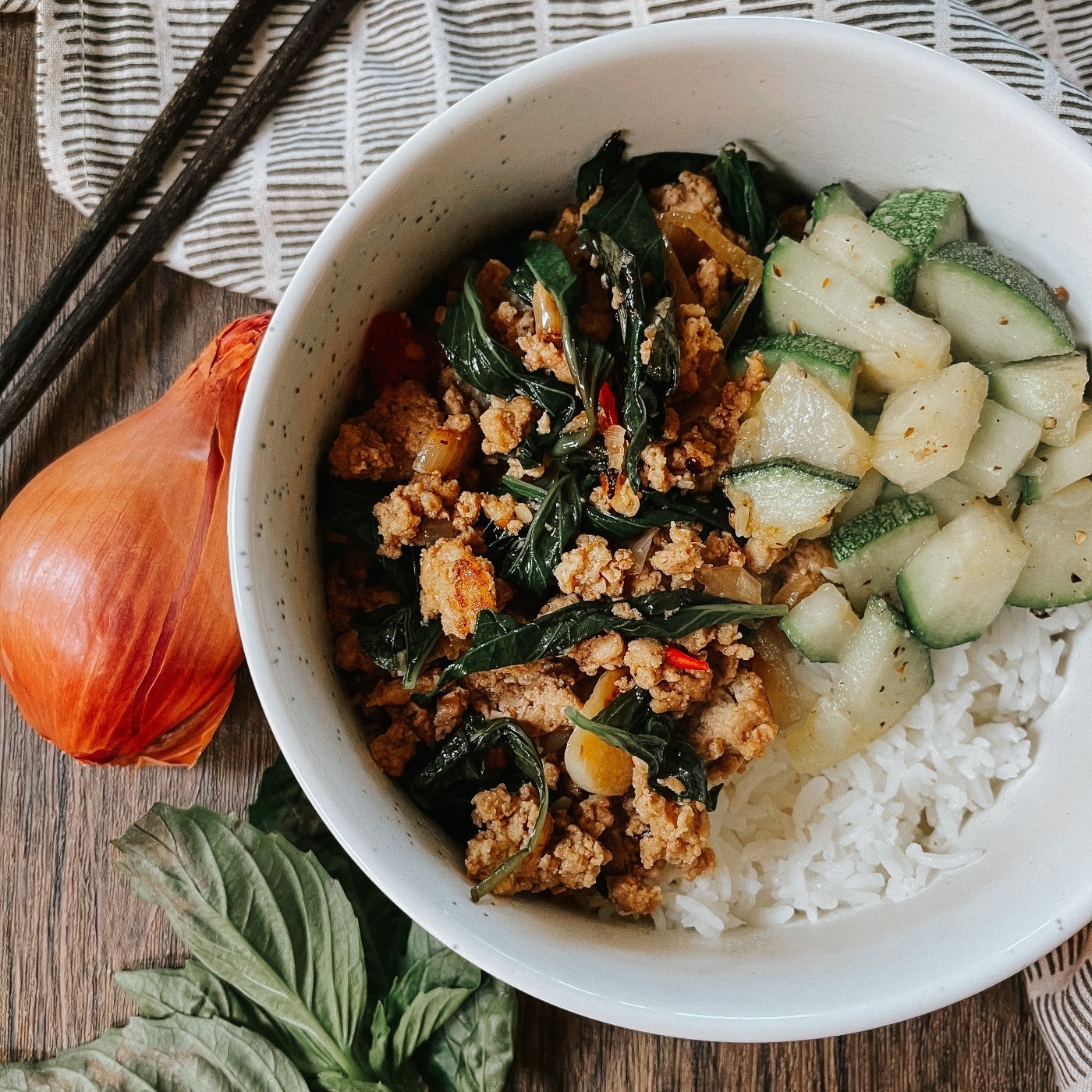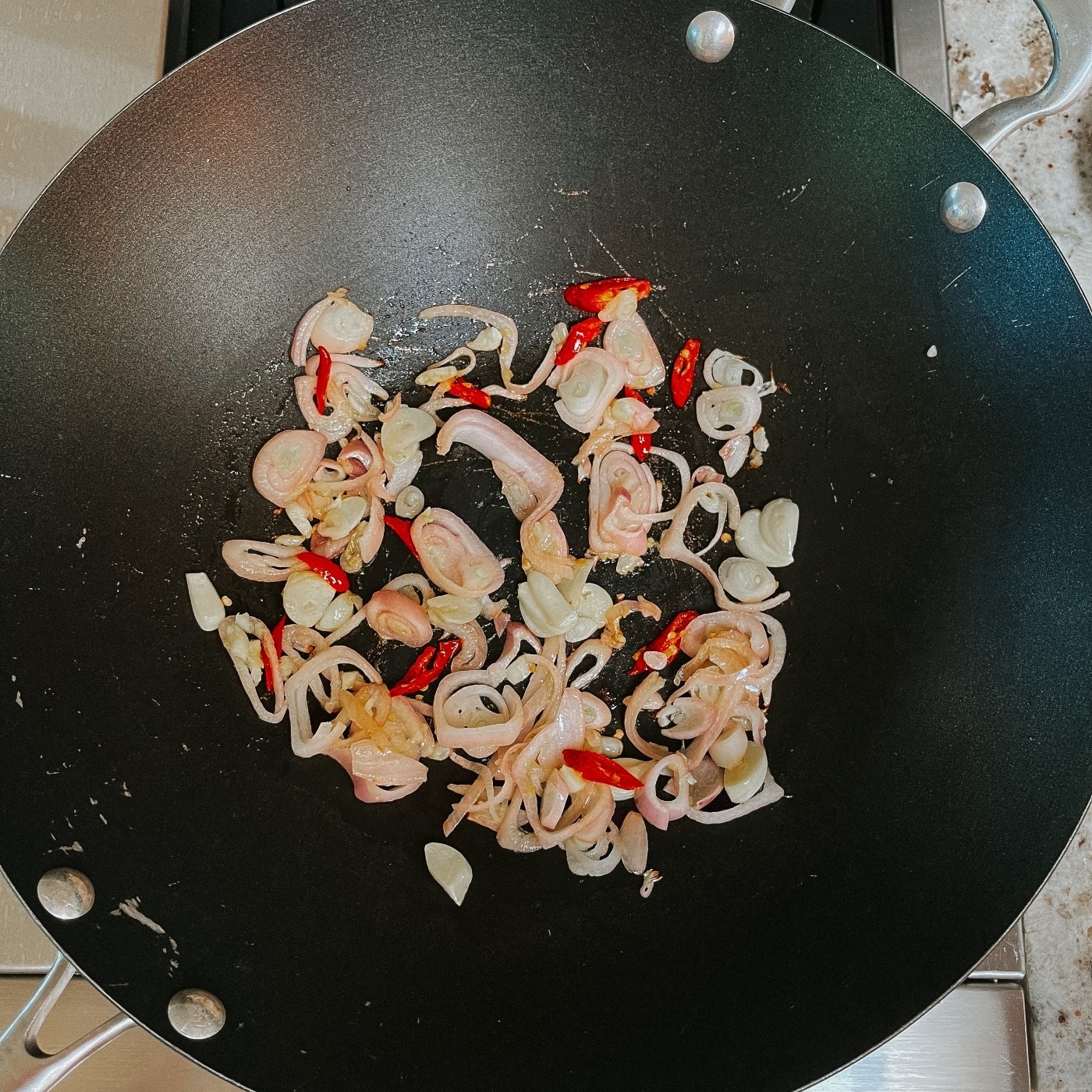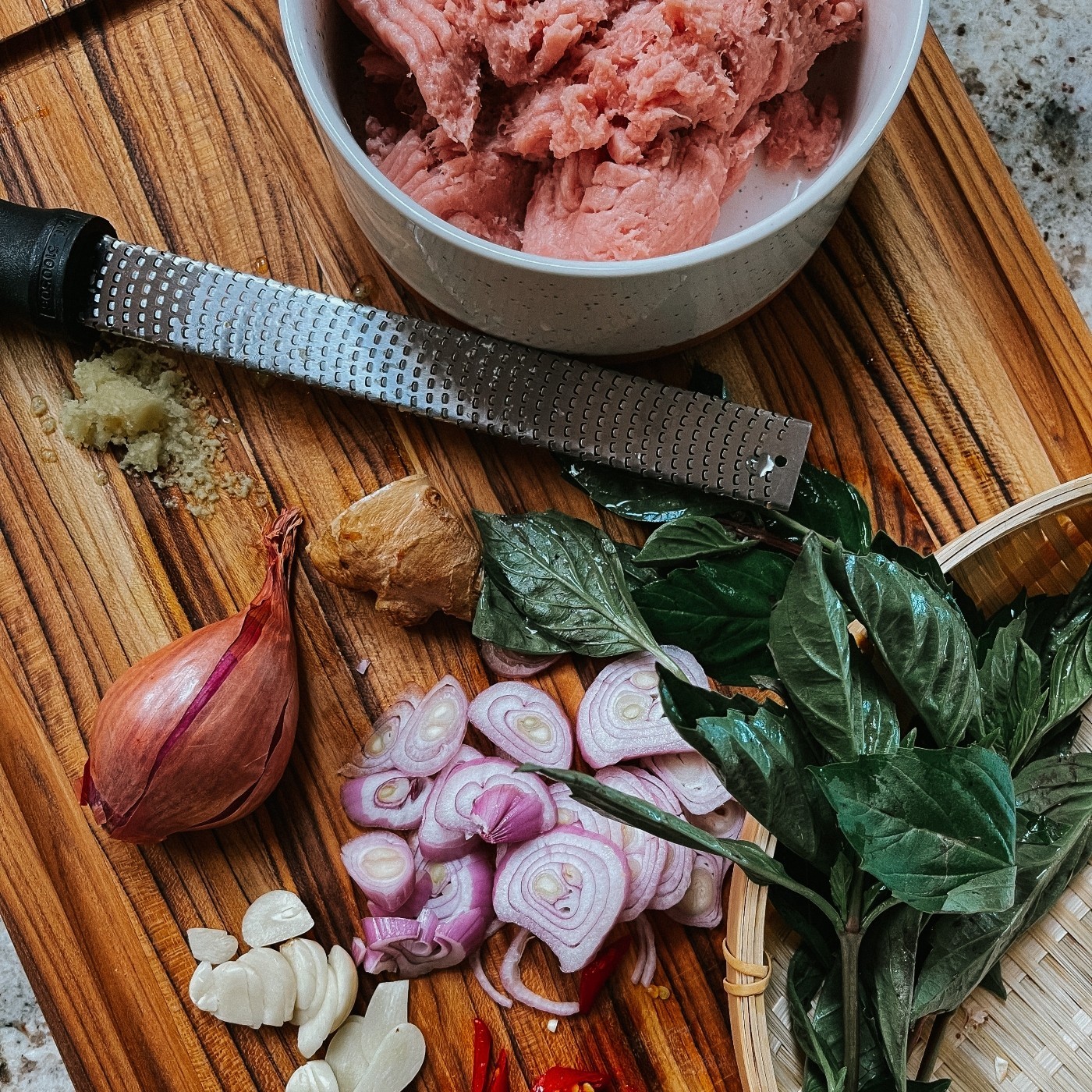 1-2 tablespoons coconut oil, avocado oil (or any other oil with a higher smoke point)

2 Thai bird chilies, thinly sliced on a bias

2-3 shallots, thinly sliced

5 cloves garlic, sliced

1 teaspoon ginger, grated

1 pound ground turkey or chicken

2 teaspoons sugar

2 tablespoons soy sauce or coconut aminos

½ - 1 tablespoon fish sauce

⅓ cup water

2 bunches Thai basil leaves

In a wok or large skillet over medium-high heat, add oil, chilies, shallots, garlic, and ginger. Stir fry until slightly golden, about 1 minute.

Add ground turkey, stir fry for 3 minutes. Use a wooden spoon to break up the turkey into small pieces.

Add sugar, coconut aminos, fish sauce. Continue to stir fry for an additional 2-3 minutes until sauce is almost fully evaporated. Add water and stir fry an additional 1-2 minutes until turkey is cooked through and the pan is deglazed.

Add in basil leaves, toss to wilt leaves. Serve over hot steamed rice and a side of your favorite vegetables.

---