YIELD 4 SERVINGS   |  TIME 45 MIN

Delicious and (optionally) spicy Turkey Chili recipe. Great with greek yogurt for a creamy finish and an extra punch of protein!

*Nutritional information not available*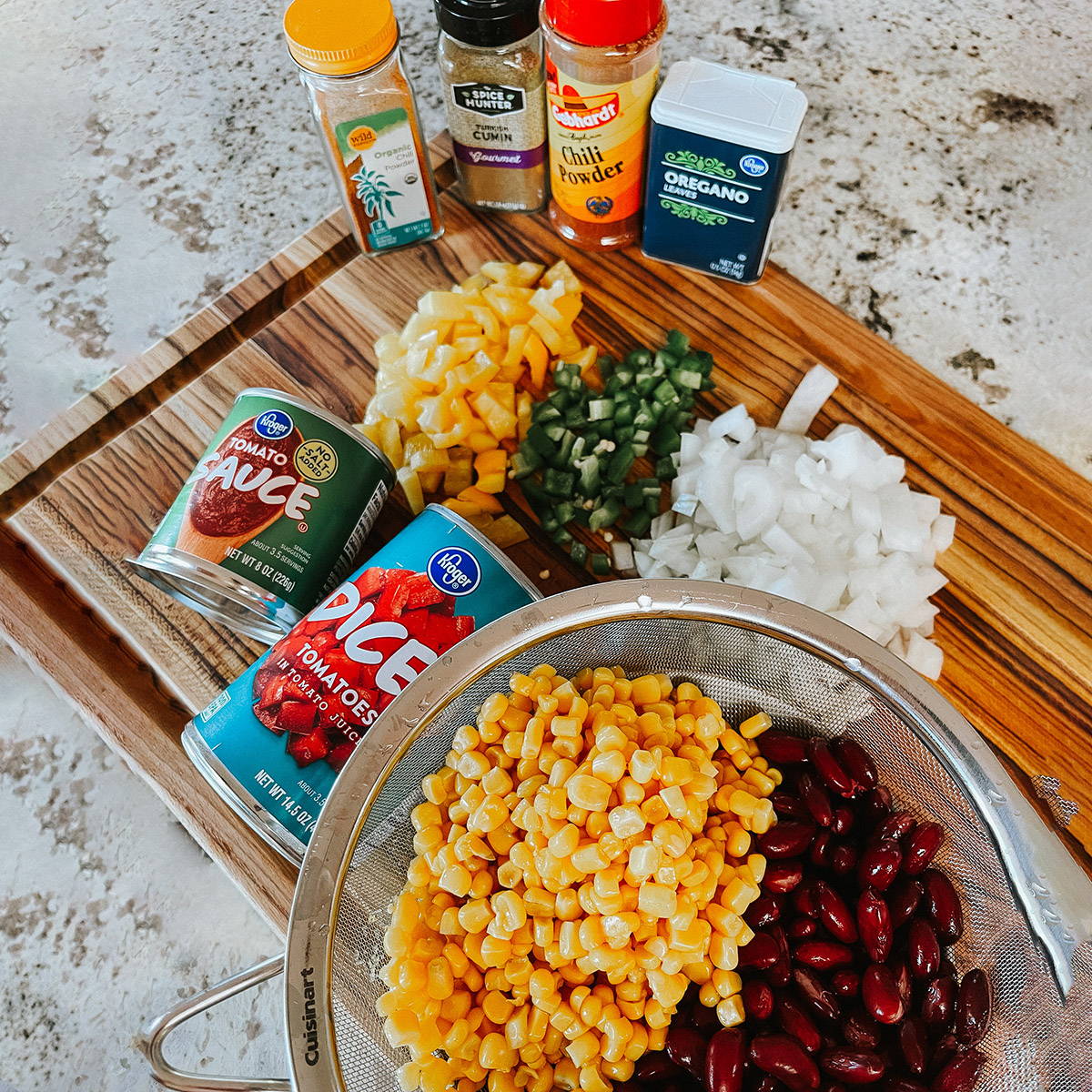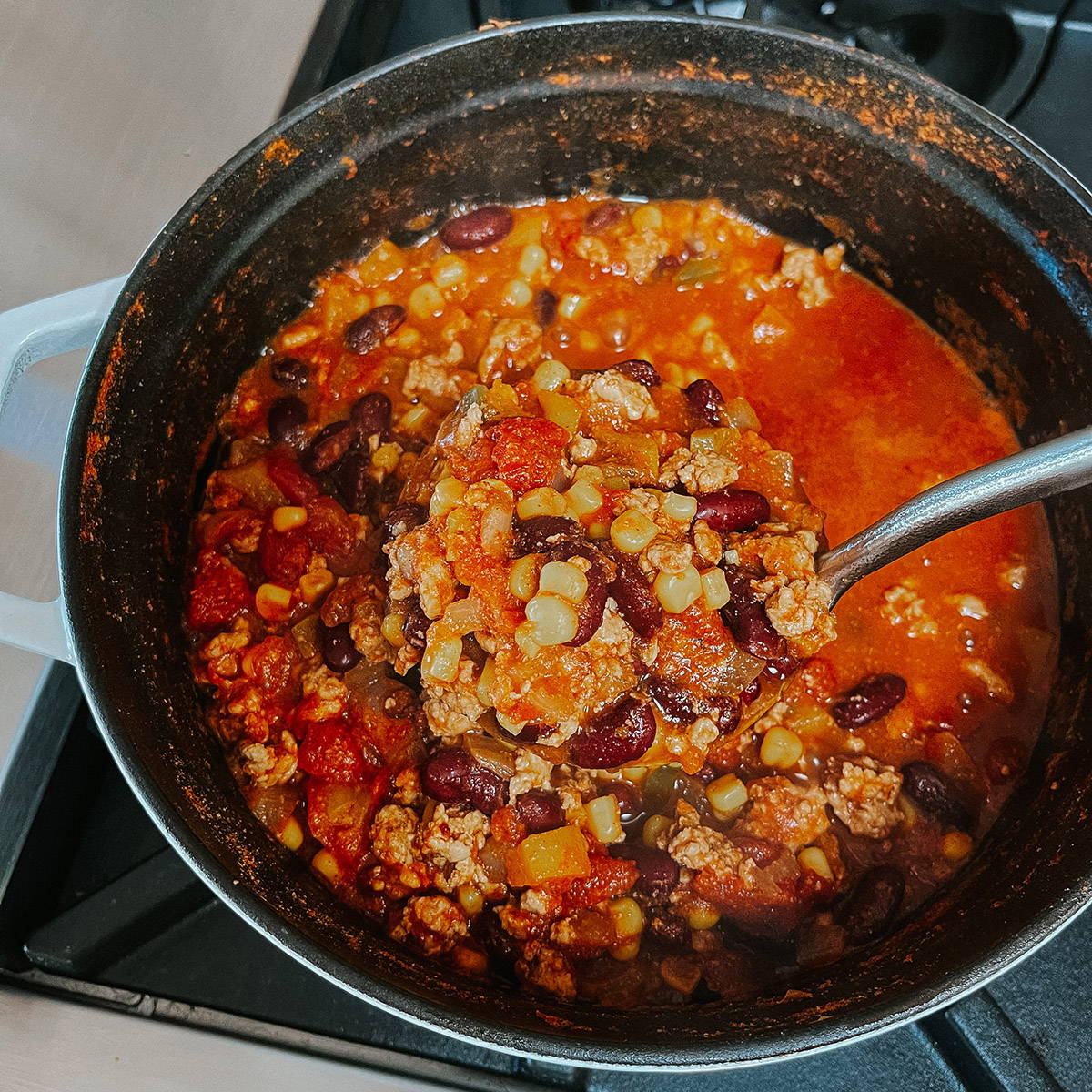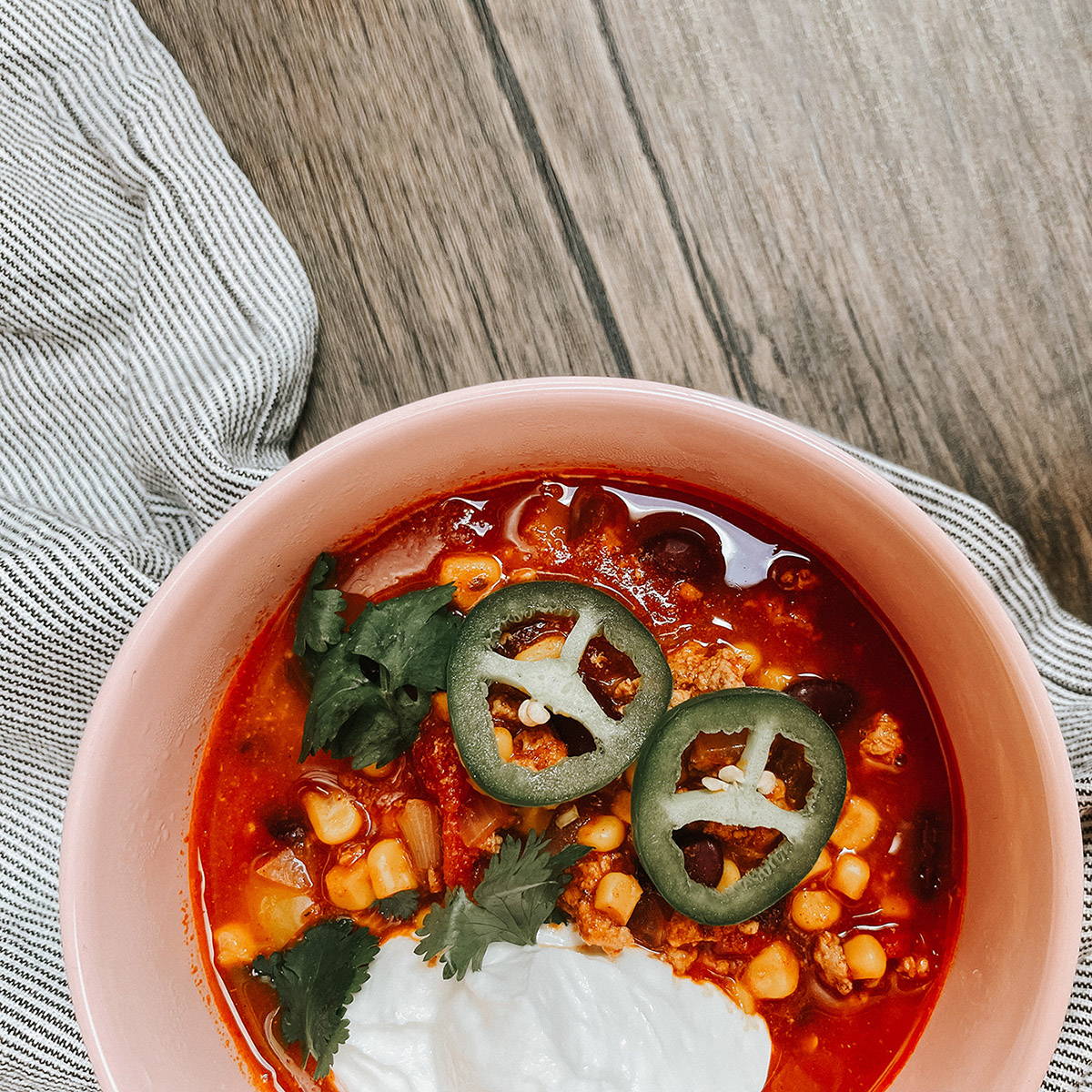 1 lb ground turkey

½ - 1 tablespoon olive oil

1/2 white or yellow onion, chopped

1/2 bell pepper, chopped

¼ jalapeno, cored, deveined and finely chopped

1-14.5 oz can diced tomatoes, undrained

2-3 cups chicken broth or water

1-15 oz can kidney beans, drained and rinsed

1-15.25 oz can whole kernel corn, drained

Salt and pepper to taste


Spice Blend:

2 Tablespoons Gebhardt's Chili Powder (this is my secret ingredient, if you can't find it use any chili powder you have)

2 teaspoons chili powder

2 teaspoons garlic powder

2 ½ teaspoons cumin

1 tablespoon brown sugar

1 teaspoon oregano

1 ½ teaspoon kosher salt


Optional Toppings:

Greek yogurt or sour cream

Diced onion

Sliced jalapeno

Cilantro

Lime wedges

Shredded cheese

Heat oil in a large heavy pot on medium heat and add the turkey meat. Cook until lightly browned, about 5 minutes. Use the back of a wooden spoon to break up the turkey meat into small pieces.

Add the onions, bell pepper, jalapeno, and spice blend. Stir to blend well and cook for 3 minutes. Add the tomatoes and broth. Bring to a boil, reduce heat to simmer and cook for 15 minutes, stirring occasionally.

Add the drained beans and corn. Stir occasionally and cook for an additional 10 minutes longer. Season with salt and pepper to taste. Serve in bowls with optional toppings, I love to add non-fat greek yogurt for a creamy finish and an extra punch of protein.

---