Flat Iron Steak with Garlic Herb Butter
Flat Iron Steak with Garlic Herb Butter
YIELD 4 SERVINGS   |  TIME 1 HR 15 MIN

Easy pan-seared steak with garlic herb compound butter. Butter is also great on corn on the cob, vegetables, and toasted bread!
*Serving is 4 oz steak and 1 tablespoon herb butter.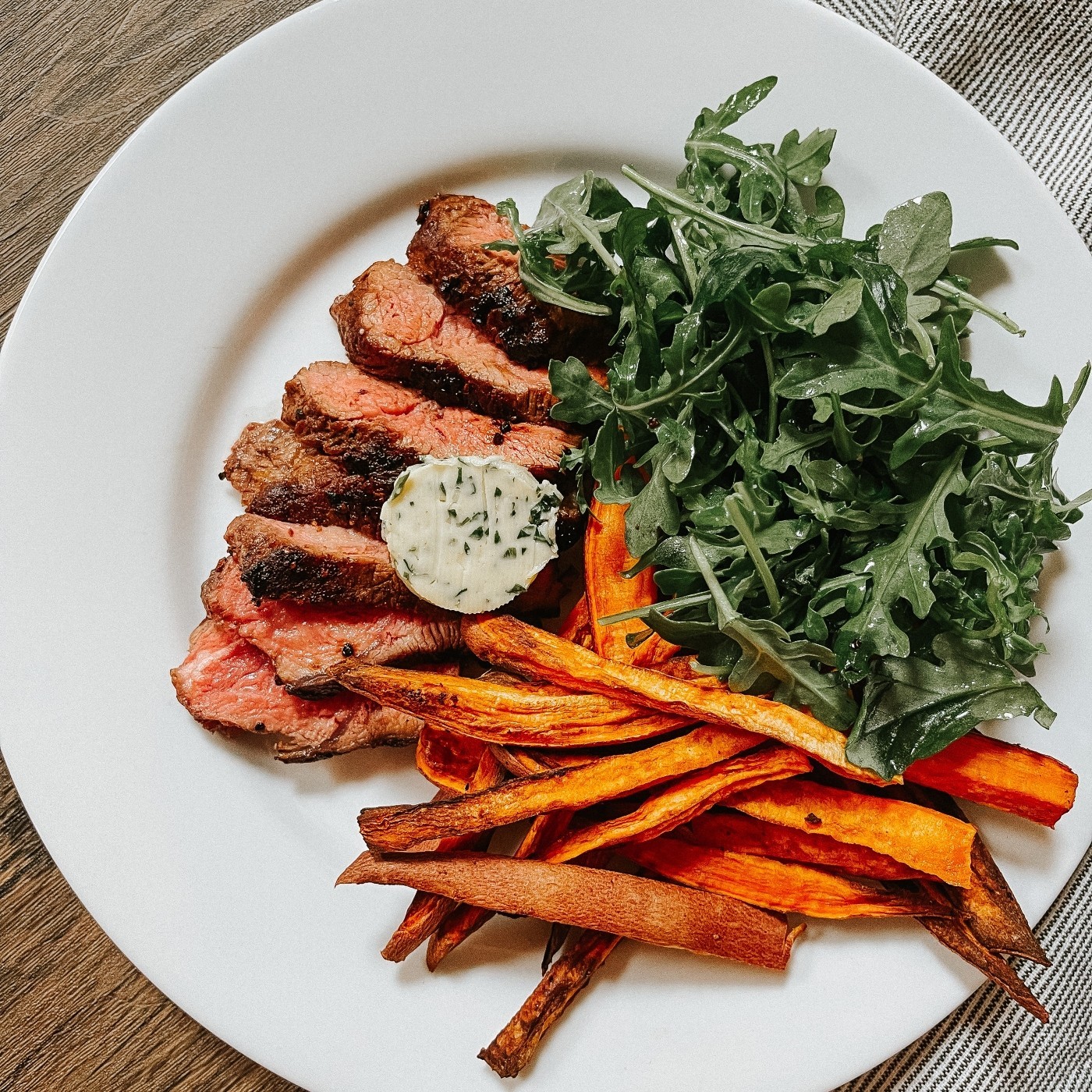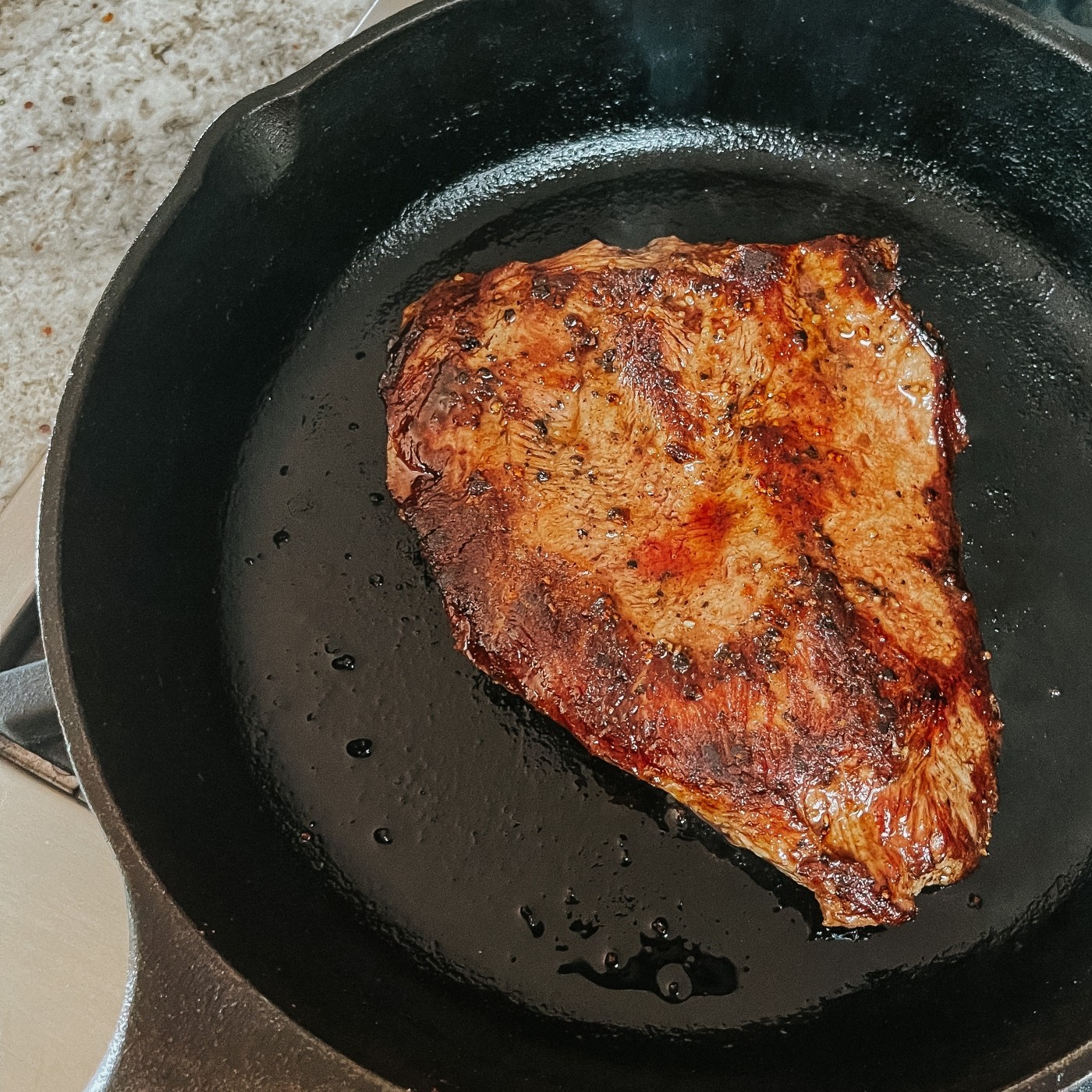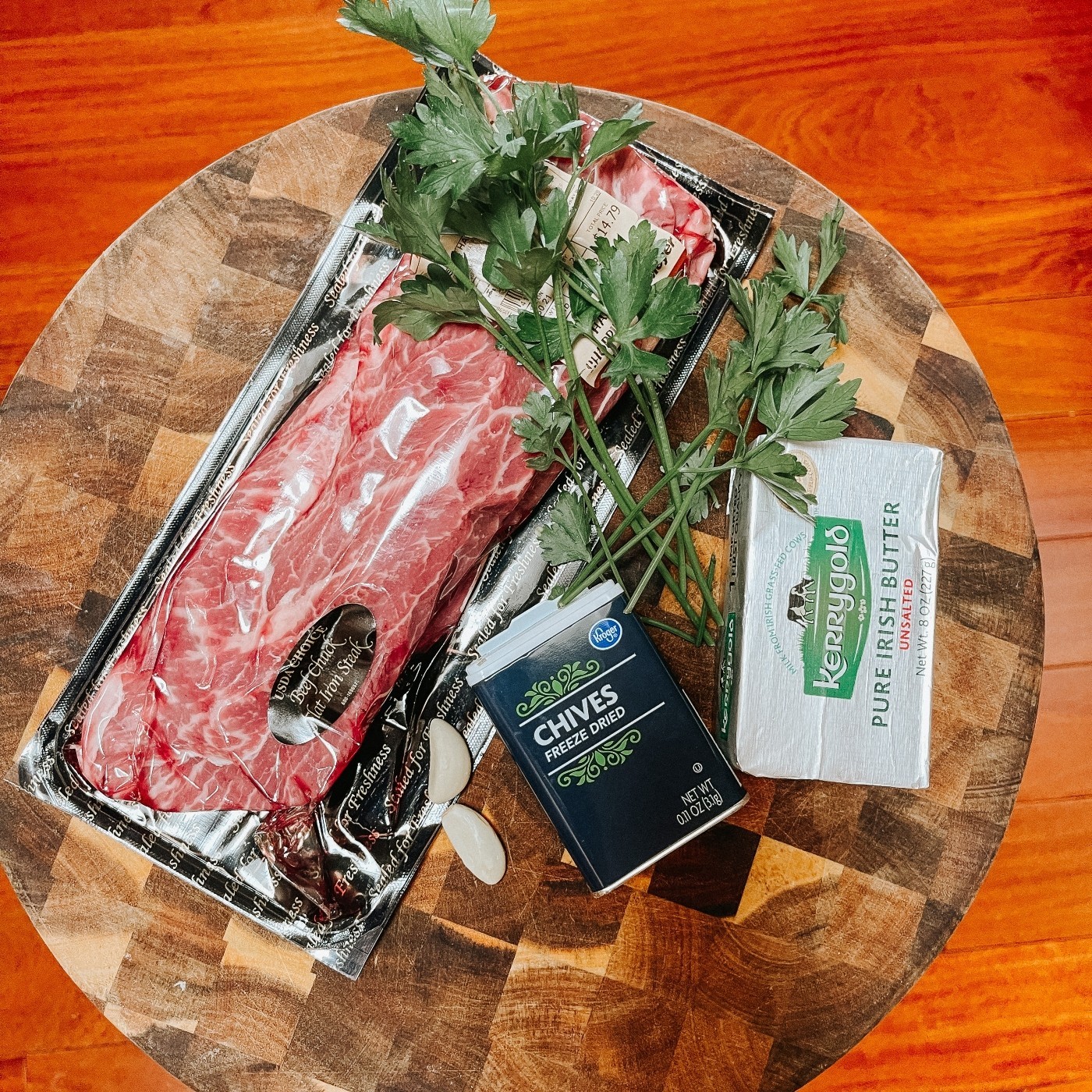 1 lb flat iron steak or skirt steak

Salt and pepper

1 tablespoon avocado oil

4 oz unsalted butter, softened

3 tablespoons fresh parsley, chopped

2 tablespoons chopped chives, fresh or dried

1 clove garlic, minced

½ teaspoon salt

¼ teaspoon pepper

Take steak out of the fridge and let it come up to room temperature about 30 minutes before cooking.

To make herb butter; in a small bowl add softened butter, garlic, herbs, salt and pepper. Place butter mixture on a piece of plastic wrap, roll into a log, twist ends to seal. Refrigerate for at least 1 hour before slicing.

Season steak with salt and pepper.

In a large sized skillet on medium-high heat, add avocado oil and sear steak 4-5 minutes on each side. Let rest for 5 minutes before slicing. Slice against the grain. Slice herb butter into rounds (about 1 tablespoon a serving) and enjoy on steak! Serve with air fried sweet potato fries and arugula salad.

| | |
| --- | --- |
| Flat Iron Steak with Garlic Herb Butter | |
| | |
| | |
| | |
| | |
| | |
| | |
| | |
| | |
---